STAKEHOLDER ENGAGEMENT
EOH recognises the importance of proactive engagement with our key stakeholders and is committed to robust, consistent and transparent engagement. We define our stakeholders as those groups and individuals that are affected by our actions, whether directly or indirectly, and who affect the activities of the Group. Improving our understanding of their legitimate needs, interests and expectations provides input into how we approach our business activities, identifies risks and opportunities, and helps us to adapt to social, technological and regulatory changes.
Stakeholder engagement is one of our five governance objectives, which stem from the Board Charter and Board committee terms of reference and align with the EOH purpose, philosophies and values.
Responsibility for stakeholder engagement
Stakeholder engagement in the Group is overseen by the Social and Ethics Committee and material engagements are reported to the Board at each meeting. Interactions with stakeholders take place on both a formal and informal basis, are ongoing and conducted by the functions directly aligned with the stakeholder group. For example, employee engagements are mainly coordinated by the human resources department and engagements with clients include technical and operational staff.
EOH's approach to stakeholder engagement
In the context of sustained value creation for all its stakeholders, EOH's engagement with its stakeholders includes:
An inclusive approach: consultation with stakeholders in developing and achieving an accountable and strategic response to sustainability.
Materiality: determining the relevance and significance of issues to both the Group and its stakeholders. The materiality of issues concerns the legitimate interests and expectations of stakeholders in the context of the legal and strategic considerations of the business.
Responding appropriately to stakeholder issues through decisions, actions and performance, and communication.
Through ongoing and appropriate stakeholder engagements, EOH strives to inform, in an appropriate and timely manner, stakeholders of the implications and impacts of its activities in a fair and transparent manner. Also, to ensure that any disputes are resolved as effectively, efficiency and as expeditiously as possible.
STAKEHOLDER ENGAGEMENT PROCESS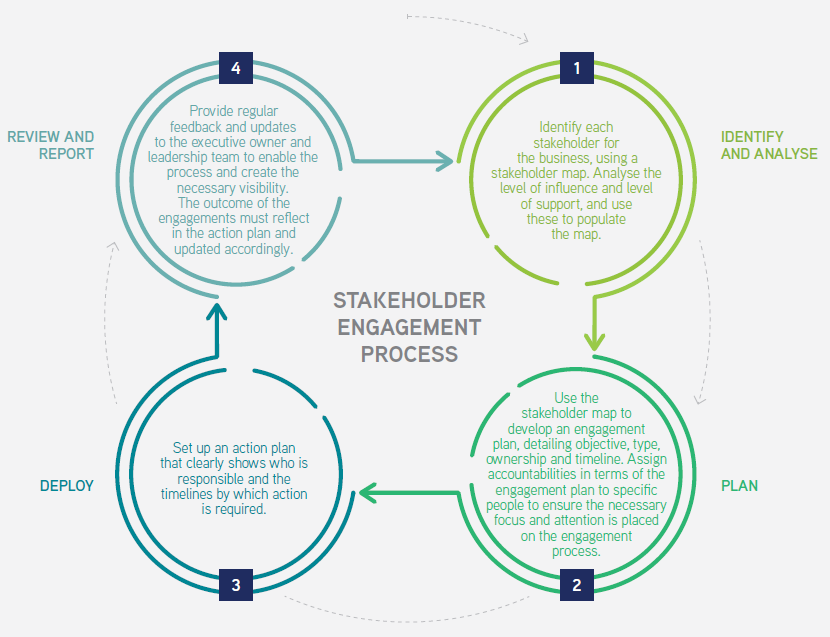 KEY STAKEHOLDER NEEDS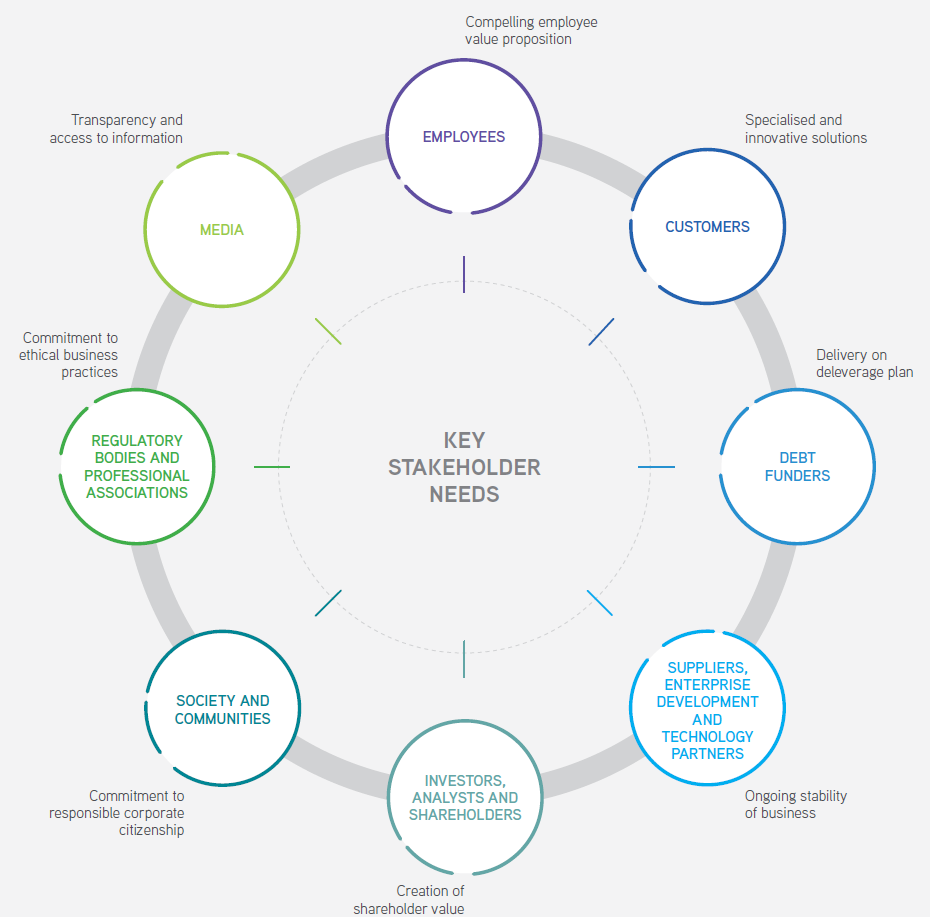 Our focus in the year ahead includes ongoing transparent communication
and engagement with all stakeholders on:
Our response to COVID-19 to ensure business continuity
Execution on our strategy
Roll-out of our recently launched employee value proposition
Instituting civil proceedings against individuals and businesses that were the perpetrators and benefactors of irregular and/or criminal conduct
Progress made towards reducing leverage
Supporting customers on their digital transformation journeys through COVID-19 and beyond
Significant engagements during the year include: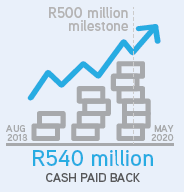 EOH continues to engage with our debt funders on an ongoing basis as part of our deleveraging strategy and focus on liquidity. Since August 2018, the Group has paid back R1.8 billion to lenders and in May 2020 paid R540 million in capital, exceeding the R500 million milestone scheduled for August 2020.

At EOH's annual general meeting in December 2019, 65% of shareholders present and eligible to vote voted against resolutions representing non-binding endorsement of EOH's remuneration policy and implementation report.
In line with the recommendations of King IV, the Remuneration Committee engaged with shareholders to ascertain the reasons for the dissenting votes and, as discussed in more detail in the Remuneration report, the remuneration policy and implementation report have been amended.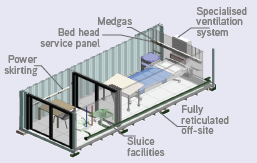 The development and deployment of EOH's ICUlate containerised ICU and isolation ward solution involved extensive engagement with provincial government departments, private hospitals, dental clinics and the government of Lesotho.
With healthcare systems under pressure as a result of rising infection rates due to COVID-19, this solution is ideally placed to ease that burden.
EOH contributed and responded to the call from Government, facilitated through industry associations, for input on how the economy and specifically the ICT industry could assist with and prepare for the many consequences of COVID-19 and the resultant lockdown.
EOH used its resources to create the Solidarity Fund website pro bono and to assist in other initiatives aimed at assisting society at large to survive the many consequences of the pandemic and lockdown.

We adopted a structured approach to communication and engagement with clients on governance remediation through Project FreeTrade through which we have successfully concluded all due diligence reviews with all major clients and have been cleared to continue doing business. Business as usual trade continued with an overwhelming majority of major clients, with no notable contracts or business being cancelled and all major clients re-opening full trading relationships based on our remedial actions and progress.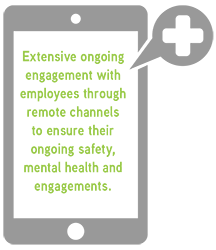 The shift to remote work and the implementation of pay cuts across the Group necessitated
This included weekly electronic meetings with the CEO, regular email communications, two surveys, a remote work playbook and weekly wellness interventions.
OUR INTERNAL ASSESSMENT OF THE QUALITY OF OUR RELATIONSHIPS
The section that follows shows EOH's key stakeholder groups, how we engage with them, their primary concerns during the period
and how we address those concerns.
Poor
Existing relationship, however more engagement required to improve quality
Fair
Positive relationship with room for improvement
Strong
Strong, mutually beneficial relationship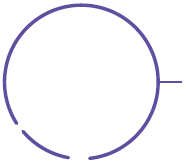 Employees
Our employees are critical stakeholders that support the Group's ability to create value by developing and delivering our products and services to our customers.
| | | | | | | |
| --- | --- | --- | --- | --- | --- | --- |
| Quality of relationship: | | Poor | | Fair | | Strong |
| | | | | | | |
Key concerns include:
Fair remuneration
Health and safety during COVID-19
Concern about reputational damage
Questions relating to restructuring
Fear of unfair reprisal or job loss
Professional and personal development
Career growth
Empowerment
We address these concerns through:
Providing a compelling employee value proposition
Implementation of Group-wide standardised HR processes
Greater transparency on people-related matters
A focus on wellness, talent and retention
Ongoing assurance of fair remuneration
Proactive career and performance management
Opportunities through corporatisation
Engagement channels:
Weekly staff engagements led by the CEO
Regular HR email communications
Surveys, polls, consultations
Employment equity forums
Intranet
People and culture Imbizo
Mighty Networks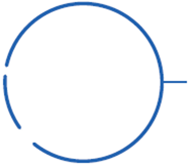 Customers
We sell our technology solutions to customers in a range of industries in the private and public sectors. Strong relationships with customers ensures the profitability and sustainability of our business.
| | | | | | | |
| --- | --- | --- | --- | --- | --- | --- |
| Quality of relationship: | | Poor | | Fair | | Strong |
| | | | | | | |
Key concerns include:
Concern about reputational issues
Questions about name change following launch of iOCO brand
Assurance of ethical service and operations
Continuity of service delivery
Ongoing demand for ICT innovation
Support to work remotely during COVID‑19
We address these concerns through:
Engagement plans to ensure transparent and consistent communications
Letter from ENSafrica assuring due diligence
Remedial programme (Project FreeTrade)
Nurturing ongoing relationships
Quality assurance and certification programme
Articulation of industry specific solutions
Launch of iOCO brand supported by a strong digital presence and continuous engagements with customers
Engaging customers on the transition to remote services and other digital solutions during COVID‑19
Bringing over 70 COVID-19 solutions to market
Engagement channels:
Personal communication from leadership
Strategic and key account executives
Customer engagement forums and events
Customer service desks and support solutions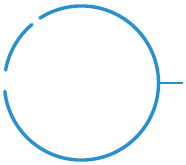 Debt
funders
Debt funders provide financial capital to fund the Group's activities. Given the high levels of leverage in the Group, the deleverage strategy has been a key focus area as the Group seeks to reduce debt funding to acceptable parameters.
| | | | | | | |
| --- | --- | --- | --- | --- | --- | --- |
| Quality of relationship: | | Poor | | Fair | | Strong |
| | | | | | | |
Key concerns include:
Consistency of messaging and story
Effectiveness of the current strategy
Group financial position and performance
Compliance with commitments under loan agreements
Complexity and volume of legal requirements
We address these concerns through:
Ongoing restructuring to leverage value
Delivery on deleverage strategy ahead of schedule
Transparent financial status reporting
Independent assurance of future proofing
Communication of capability building status
Engagement channels:
All public sources of communication (SENS, website, client and staff comms)
Monthly reporting forums
Ad hoc lender meetings
Facility agent
Lenders technical advisor
Legal counsel engagements
Bilateral discussions
Suppliers,
enterprise
development
and
technology
partners
Suppliers, enterprise development and technology partners support the services and products we supply to our customers and ensuring good relationships with these stakeholders secures our ability to create value.
| | | | | | | |
| --- | --- | --- | --- | --- | --- | --- |
| Quality of relationship: | | Poor | | Fair | | Strong |
| | | | | | | |
Key concerns include:
Potential reputational impact from partnering with EOH
A lack of competitive bid process for suppliers to participate in opportunities within the EOH supply chain
Unclear alignment within EOH businesses and multiple points of entry can create an inconsistent experience
Lack of a clear policy or approach to Enterprise and Supplier Development (ESD)
COVID-19 has affected the security and sustainability of the supply chain
We address these concerns through:
Regular personal communication from leadership
Letter from ENSafrica assuring due diligence
Meetings with CEO and senior leadership
Supplier and partnership agreements
Roll out of a revised procurement policy that aligns with the Competition Act and other relevant regulations
The restructuring exercise aligned to new Group strategy will create a simplified organisational structure with clear lines of engagement
Central onboarding process and portal for supplier vetting and onboarding
Development of a new ESD strategy and framework is in progress
Initiatives are in place to standardise and stabilise the elements of the supply chain affected by COVID-19, driven through the internal IT teams and supported by legal and procurement
Ongoing re-baselining of sales targets for the resale of OEM products
Engagement channels:
Direct interactions with senior executives
Public and private sector tenders
Technology roadshows and conferences
Business development service providers
Existing supplier and technology partner relationships and engagement forums
Webex, online portals etc.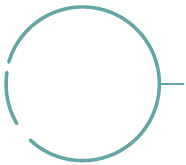 Investors,
analysts and
shareholders
Investors and shareholders provide financial capital in the form of equity to fund the Group's activities and in return they expect a return on their investment. Analysts provide an opinion on the Group's prospects and can influence the attitudes of investors and shareholders towards the Group.
| | | | | | | |
| --- | --- | --- | --- | --- | --- | --- |
| Quality of relationship: | | Poor | | Fair | | Strong |
| | | | | | | |
Key concerns include:
Deleverage strategy
Ongoing sustainability of the business post-restructure
Ability to navigate the current and lingering impacts of COVID-19
Remuneration policy
Key man risk
We address these concerns through:
Regular, transparent communication of results
Independent assurance of progress
Demonstrating good progress in the deleverage strategy
Review of the business unit strategies and presentation to the investor community to enable the market to have a clearer view of the direction of the business and how it aims to achieve its growth plans
Cost saving initiatives were put in place at the beginning of the national lockdown to streamline costs when clients were under immense pressure. There is an ongoing focus on removing unnecessary costs and ensuring cost structures are as flexible as possible thereby reducing fixed costs
Updated and revised remuneration policy
Commitment from senior executives to completing the turnaround communicated in various forums
Engagement channels:
Email queries
Investor roadshows and one-on-one meetings
JSE SENS announcements
Investor conferences
Annual General Meeting interactions
Public relations media communications
Annual Integrated Report
Corporate website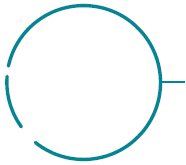 Society and
communities
EOH's investments in socioeconomic development projects promotes development in communities and society, and is a fundamental component of our sustainable business strategy. It guides the Group in fostering and maintaining a true transformative culture with respect to B-BBEE, transformation and corporate governance.
| | | | | | | |
| --- | --- | --- | --- | --- | --- | --- |
| Quality of relationship: | | Poor | | Fair | | Strong |
| | | | | | | |
Key concerns include:
Action to repair reputational issues
Ongoing transformation and diversity
Responsible corporate citizenship
Commitment to ethical business
Leadership of digital innovation
Demand for job opportunities and growth
We address these concerns through:
EOH Sustainability Strategy and Plan
Internships
Action to develop technology skills
Contribution to community projects
Enterprise development programmes
EOH Courageous Leadership Series
Engagement channels:
Media releases
Ongoing engagements with project coordinators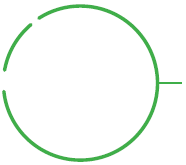 Regulatory
bodies and
professional
associations
Government regulates business and a poor relationship with regulators can lead to the loss of our licence to operate. Industry bodies such as Business Unity South Africa ("BUSA"), Business Leadership South Africa ("BLSA") and The South African Institute of Chartered Accountants ("SAICA") provide opportunities for the sharing of good practice and provide a unified channel for communicating business's requirements to government.
| | | | | | | |
| --- | --- | --- | --- | --- | --- | --- |
| Quality of relationship: | | Poor | | Fair | | Strong |
| | | | | | | |
Key concerns include:
COVID-19 Regulations and the impact of the pandemic on the ICT industry
Public Procurement Bill/Public Financial Management Amendment Bill
Broad-Based Black Economic Empowerment Legislation
Update and close off on the ENSafrica forensic investigation and related matters
We address these concerns through:
EOH collaborated with Government and industry bodies to support the coordinated response to COVID-19
Ongoing engagement with lawmakers via professional associations regarding the drafting of new legislation to improve governance and prevent fraud and corruption in the country. We also contributed to the research being conducted on the impact of the current B-BBEE legislation
EOH continues to engage with the relevant regulatory and law enforcement bodies for the purposes of remediating the findings that came out of the ENSafrica forensic investigation and related matters
Statutory and regulatory compliance
Collaboration with professional associations
Engagement channels:
Direct engagements with regulators in accordance with their requirements
Professional engagements include ad hoc meetings such as task teams, workshops, industry-specific forums, surveys and written feedback on proposals and draft legislation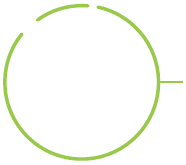 Media
Media coverage of the Group can have a material impact on our reputation and also represents an important information channel for our broader stakeholder base.
| | | | | | | |
| --- | --- | --- | --- | --- | --- | --- |
| Quality of relationship: | | Poor | | Fair | | Strong |
| | | | | | | |
Key media areas of interest include:
New product solutions developed and launched
Governance and reputation
Strategy and performance
We address these interests through:
Regular engagement with journalists by senior executives across EOH and iOCO to build an understanding of the business and its offerings. We actively drive product-related publicity campaigns with key trade media and our solutions are showcased on the EOH and iOCO websites
Senior executives frequently engage journalists on governance milestones and respond timeously to requests for information, taking care to ensure understanding of issues and how we have tackled them
Journalists are updated on strategy and performance through interviews, SENS announcements and press releases. All presentations are loaded on the EOH websites to ensure access to relevant information to all stakeholders
Shaping public discourse with op-eds and through leadership articles by executives
Engagement channels:
Interviews
Media releases
Editorials
SENS announcements
Corporate website