In a world where rapidly changing technologies are altering the course of humanity, our purpose is what defines us, reverberating deep within our core. Our purpose evokes pride, integrity and innovation in everything we do and moves us towards a sustainable and transformative future.
Our purpose is to SOLVE
To SOLVE for our clients
To SOLVE for ourselves
We harness the power of our immensely talented people to scale and accelerate technologies well beyond the needs of today.
We exist to solve challenges courageously and exponentially using our deep industry expertise.
While the world around us continues to transform, we adapt and remain united and anti-fragile through our commitment to each other, our clients and stakeholders.

How do we enable our people to SOLVE?
By engaging our people through an inclusive and innovative culture that drives growth and change.
We are partners with our people, our clients and our business partners

We work together and teamwork is a hallmark of our success

We listen and understand the context of others

We are here to serve

We value relationships
We are masters of our craft

We are dedicated and love what we do

We strive to deliver the highest quality outcomes and excellence in all we do

We value professionalism and attention to detail in our delivery

Our people are committed to deliver truly excellent outcomes
We are authentic

We are transparent and truthful

We say what we mean and do what we say

Integrity and honesty are the cornerstone of our culture

We keep it real and care about each other
We value ingenuity

We find smart solutions to problems

We are committed to solving for innovative solutions in an exponential world
We are agile

We think smart and act fast

We are adaptable and open to change

We think on our feet and seek opportunity in change

Our people embrace diversity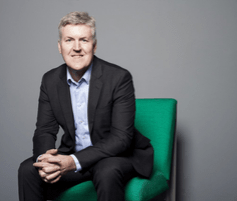 The dawn of a new era for EOH
We are committed to building a sustainable, agile and competitive business. This includes preserving the future of our business, the country and the jobs of the talented people at EOH.
Stephen van Coller, CEO