Non-Executive Independent Directors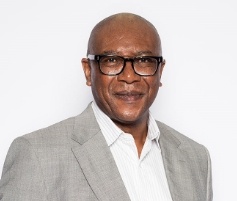 Andrew Mthembu
Chairman. Appointed 20 June 2019.
BSc (Chemistry, Biology), BSc Civil Engineering, MSc Construction Management, Wharton Executive Management Program, Executive Management Programme.
Andrew started his career in the Ministry of Works and Communications, went on to work for Otis Elevators, He later moved on to become Managing Director of Murray & Roberts in their toll roads concession business. He was subsequently appointed as MD of Vodacom SA. Andrew now manages his investment company and consults to various clients on ICT strategies, he also sits on various boards.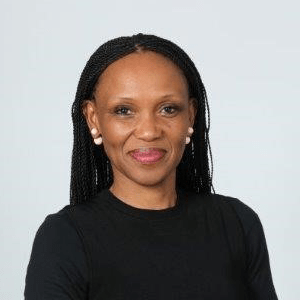 Nosipho Molope
Independent non-executive director. Appointed 1 January 2021.
B Science, B Accounting Sciences (Hons), CTA, CA(SA)
Nosipho is an independent non-executive director of the company. She currently serves as director on various other company boards including Engen Limited, Mobile Telephone Networks Proprietary Limited (MTNSA), Old Mutual Limited and Old Mutual Life Assurance Company South Africa Limited joint board, South32 Coal Holdings Proprietary Limited, and various other subsidiaries of MTN Group Limited in the rest of Africa, including MTN Uganda, MTN Rwandacell, MTN Zambia and MTN Eswatini. She previously worked at WipCapital Proprietary Limited as part of the Specialised Funds Management team, after which she joined Viamax Proprietary Limited, a subsidiary of Transnet, as a Group Finance Executive. She then became the Finance Director at ZICO Proprietary Limited and later became the Chief Financial Officer at the Financial Services Board. She also previously served on the Boards of, inter alia, Bidvest Limited, Nampak Limited, Illovo Sugar Limited, Toyota Financial Services South Africa Proprietary Limited and various subsidiaries of MTN Group Limited in the rest of Africa, including MTN Cameroon, MTN Ivory Coast, MTN Liberia, MTN Benin and MTN South Sudan.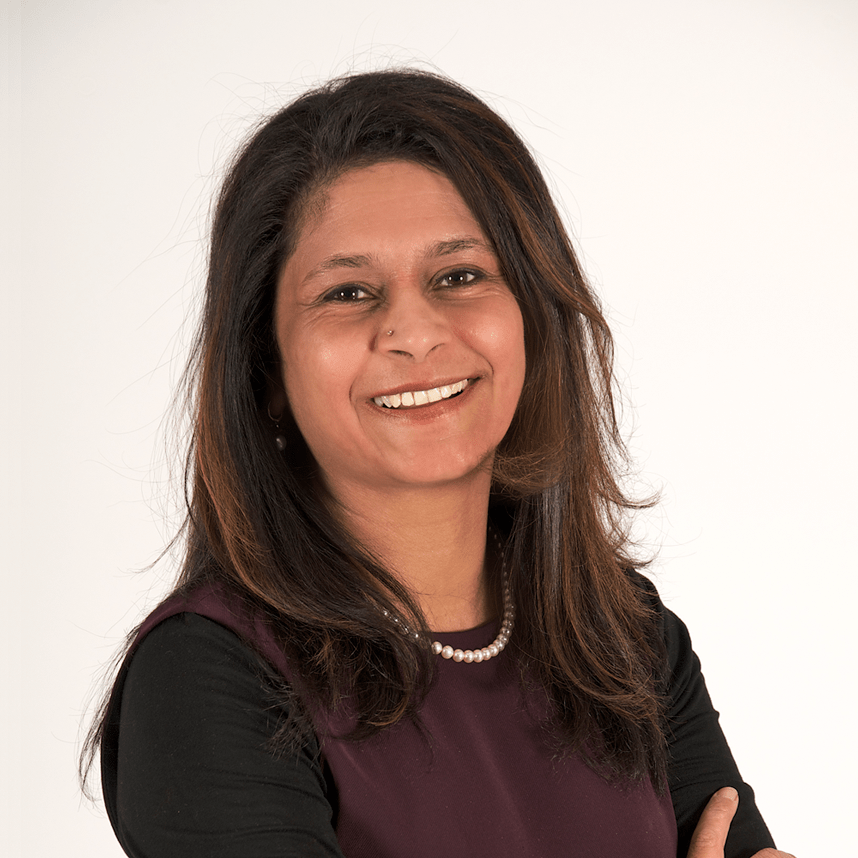 Bharti Harie
Independent non-executive director. Appointed 1 January 2021.
BA LLB, LLM, Admitted Attorney, Notary and Conveyancer
Ms Harie is a seasoned director with over 10 years of experience gaining valuable insights into shareholder/stakeholder relations, corporate governance and of late traversing tough economic challenges. She is an independent non-executive director on the boards of Lenmed Investments Limited, Ascendis Health Limited, Stefanutti Stocks Limited, also serving on Bell Equipment Sales Southern Africa Limited and St Davids Marist School, Inanda. She has also previously served on the boards of Bell Equipment Limited, Mineworkers Investment Company and the Lenmed Ethekwini Hospital and Heart Centre. She also spent 14 years at the IDC having headed the International Finance and Corporate Funding departments.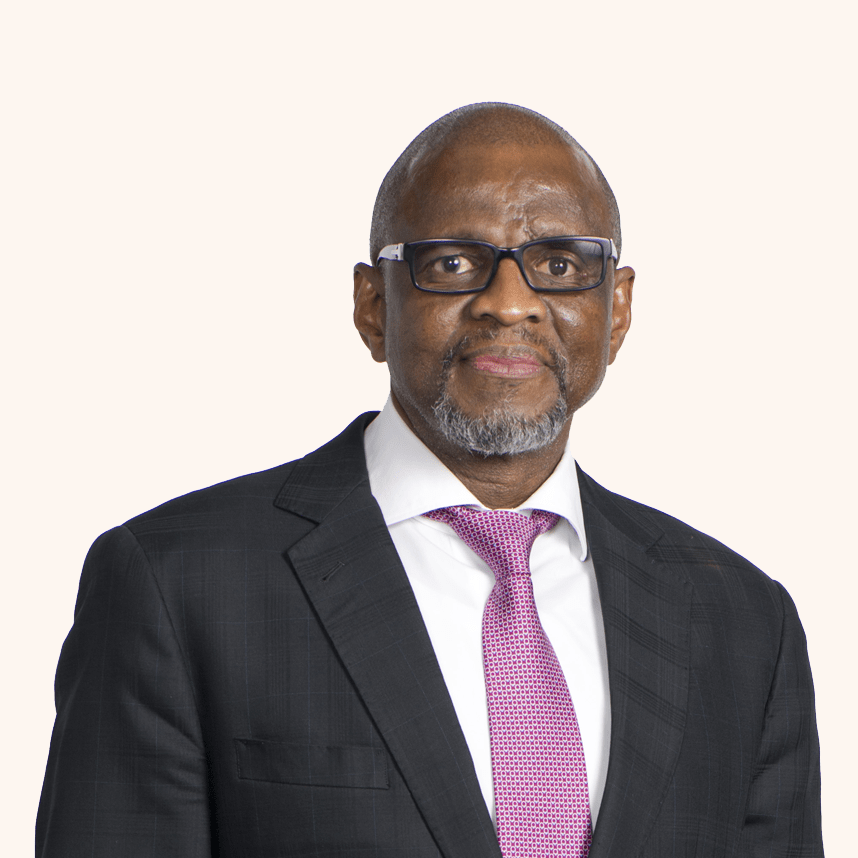 Jabu Moleketi
Non-executive director. Appointed 1 September 2020.
Post-graduate diploma in Economic Principles (University of London); MSc in Financial Economics
(University of London); Advanced Management Program (Harvard Business School)
Mr Moleketi is a non-executive director and shareholder of EOH's black empowerment partner, Lebashe Investment Group. In addition, he is a non-executive director of Remgro, PPC Cement, Harith Fund Managers and Aluwani Capital. Mr Moleketi was the Gauteng Province MEC of Finance and Economic Affairs from 1994 to 2004 and served as Deputy Minister of Finance of the Republic of South Africa from 2004 to 2008.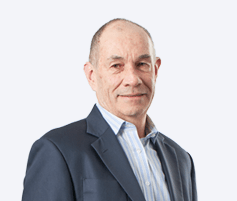 Andrew Marshall
Independent non-executive director. Appointed 21 May 2020.
BCom (Honours)
Andrew is currently the Chairman of Ascendis Health Limited and Ster Kinekor Theatres (Pty) Ltd. Prior to that he was the CEO of Nampak Limited from 2009 to 2014 and the CEO of Oceana Group from 1999 to 2009.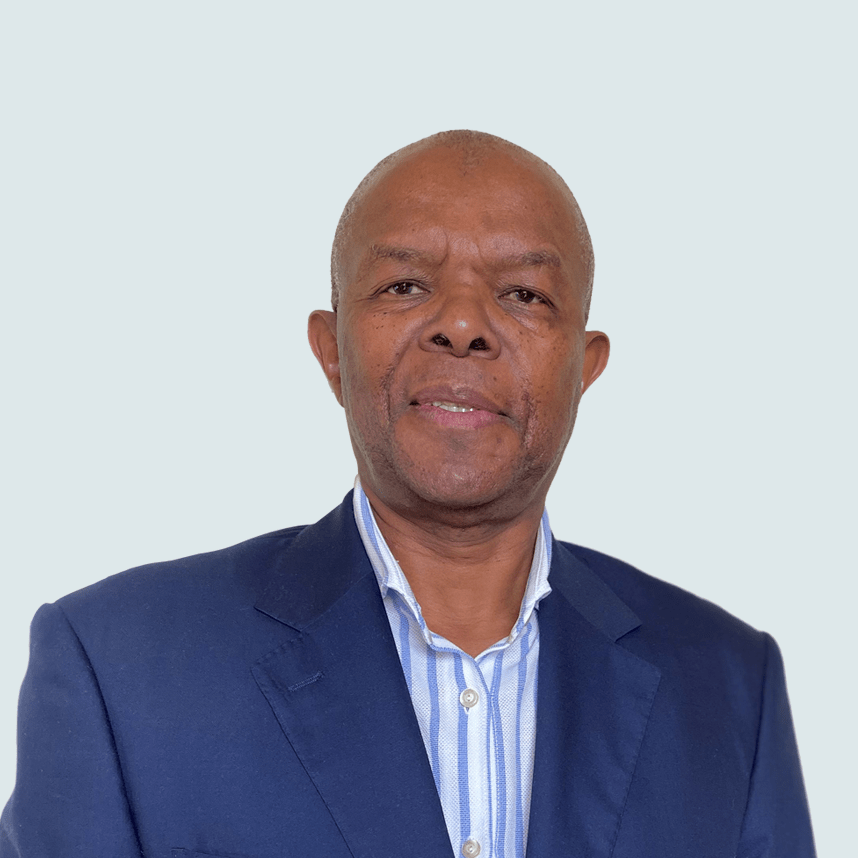 Sipho Ngidi
Independent non-executive Director. Appointed 20 February 2020.
B Administration, B Com Economics (Honours).
Sipho brings over twenty years of HR experience spanning across a broad range of industries due to his roles at various companies including Nampak, South African Breweries and Standard Bank. He has held several prominent board and board subcommittee roles and is currently the chairman of the Fibre Processing and Manufacturing Seta and Ithala SOC Limited boards as well as a member of the Toyota South Africa Board, where he serves as a member of the audit committee.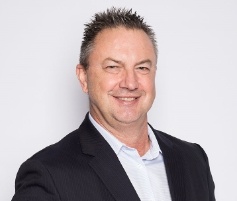 Michael Bosman
Independent non-executive director. Appointed 20 June 2019.
BCom (Hons) LLM Cape Town AMP Harvard CA(SA)
Mike began his career in corporate and project finance before moving into the creative world of advertising and became Group CEO of FCB South Africa and the Africa region. He later served as President and Chief Operating Officer of FCB North America. He headed up FCB's operations in the US and Canada and was based in New York. After he returned to South Africa, he was appointed Group CEO of the large communications group, TBWA\South Africa. He currently serves as the non-executive chairman of Spur Corporation Limited, non-executive chairman of Vinimark Holdings, non-executive director of MTN South Africa and non-executive director of AVI Limited.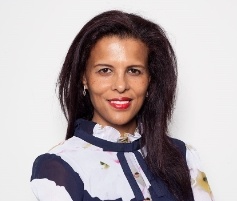 Jesmane Boggenpoel
Independent non-executive director. Appointed 1 July 2018.
B Commerce (Accountancy), B. Accountancy, CA (SA), Masters in Public Administration (Harvard JFK School of Government).
Jesmane has over 16 years' experience mainly in investments and private equity, she has international work and study experience living on three continents (Africa, US and Europe). Jesmane was former Head of Business Engagement Africa, World Economic Forum based in Switzerland. She has served on various boards including Land Bank, Cell C, Senwes and Adcorp. She presently serves on the boards of Murray & Roberts and ETG Input holdings (largest African fertilizer distributor). Jesmane is a Young Global Leader of the World Economic Forum and a member of the digital economy working group of BRICs (South African chapter). She is also a founding board member of a women's investment company called African Women Chartered Accountants Investment Holdings. She has authored the published book "My blood divides and unites" focusing on identity and building trust across communities.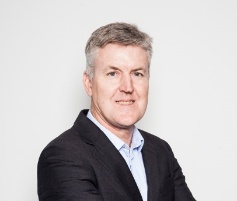 Stephen van Coller
Group Chief Executive Officer. Appointed 1 September 2018.
B.Com.Hons, CA(SA) / ACMA(UK)
Prior to joining the EOH Group, Stephen was with the MTN Group and served as Vice President: Digital Services, Data Analytics and Business Development. He was a member of the MTN Group Executive Committee, Group Transformation Board and the Group Operations Committee.
Stephen has over 20 years' experience within the Banking Sector; at Deutsche Bank South Africa from 1996 -2006, he was Managing Director, Head of Investment Banking, a member of the Executive Committee and a trustee on the foundation;  at Barclays Africa Group from 2006-2016, he was Chief Executive of Corporate and Investment Banking (CIB), a member of the Executive Committee and chaired the Citizenship and Innovation Committees across Africa, a member of the Barclays Plc Global Investment Committee, the Barclays Social Innovation Fund and was Chairman of The Absa Foundation Trust.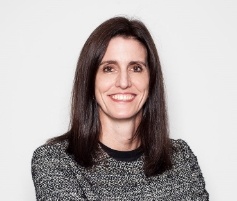 Megan Pydigadu
Chief Financial Director. Appointed 15 January 2019.
BCom, CA(SA)
Megan is qualified as a Chartered Accountant in 1999 and completed her Articles at Deloitte. She stayed on as a manager for a further 2 years. In 2002 she joined De Beers as a Senior Divisional Financial Manager in the head office function. In 2005 she joined Bateman Engineering Group which had recently listing on the AIM exchange in London serving as Group Financial Controller until 2010.   From August 2010 to January 2017 she served as Group CFO at MiX Telematics where she was involved in the successful listing of MiX on the New York Stock Exchange including a $100m capital raise.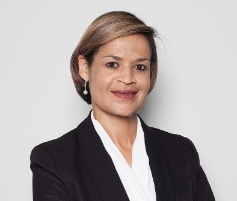 Fatima Newman
Chief Risk Officer. Appointed 1 August 2019.
Bachelor of Laws, Certificate in Compliance Management, Leadership Program – Singularity University(2011), currently doing Honours degree in Criminology
Fatima has a diverse experience across a range of industries including Stockbroking, Asset Management and Private Banking, Financial Services, Government and Parastatals in both front office and infrastructure functions, some of which were Macquarie First South, Absa CIB and the MTN Group prior to going the EOH Group.
Executive Management Team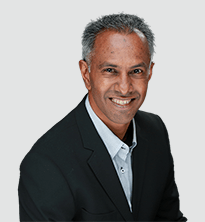 Ziaad Suleman
Chief Commercial Officer
Ziaad has a postgraduate honours degree in Law with distinction from the University of Natal. He also obtained a Business Management (MDP) with distinction from the GIBS Business School.
Ziaad spent 13 years at IBM, with the initial seven years as the Head of Legal and the last six years as the Chief Operations Officer across Southern Africa, being on both IBM South Africa's Board of Directors and Executive Committee. In addition, Ziaad chaired the company's Social and Ethics committee as well as the Disciplinary board. In his role, he was integral to the successful growth and development of IBM's business in the region.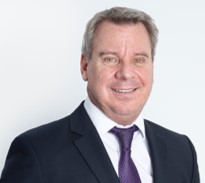 Brian Harding
Group Executive - iOCO Digital
Brian has extensive experience in the ICT industry spanning over 25 years, having worked in various management and executive positions. He was co-founder and owner of Airborne Consulting, a successful software development company which was acquired by EOH in 2011. Brian continued at the helm of Airborne Consulting for a number of years and more recently took on a new regional role as Head of the Western Cape and one which he will continue going forward.
Brian has a strong track record for developing and growing businesses in the IT industry, complemented by a passion for people and leading businesses to operate at their full potential. He is well known within EOH as a principled leader, who believes in doing things the right way, and acting with integrity, openness and transparency.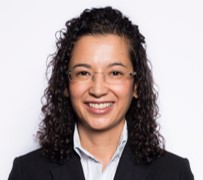 Natasha Andrykowsky
Executive Head of Strategy and Change
Bachelor of Science in Chemical Engineering
Natasha has joined EOH from the Absa Group, where she was the head of International Banking for the South African region. During her banking career, she has held a number of strategic and operational roles including head of strategy for Corporate and Investment Banking (CIB) in Africa. Natasha was also the project lead for CIB with respect to its separation from Barclays Plc. During her time at Absa, Natasha performed other roles that included: Front Office COO, responsible for driving strategy execution across business, a special project role in the setup of the Corporate business, heading up of Custody & Trustee responsible for driving remediation and preparation for sale, business manager for Trading and she also worked in the Office of the CEO. Prior to joining investment banking Natasha worked at the Monitor Group, a global strategy consulting firm where she worked with clients in South Africa, London, Sao Paolo, Moscow and Hamburg.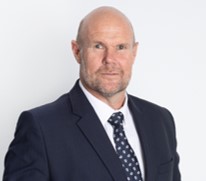 Marius de la Rey
Interim COO, iOCO
Marius is an entrepreneur. His professional disposition is defined by a passion for the quality and consistency of the customer experience at every interaction. He prides himself on having a customer-centric eye for every detail and how it imparts value to the customer experience. This is a skill and strength that he has developed and fine-tuned over multiple years as a pioneer, owner and operator of retail operations. These include diverse businesses such as King Pie and Mugg & Bean. The sheer scale of his portfolio at ABSA encompassed all his prior expertise with the digital landscape augmenting his historical exposure.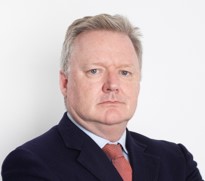 Sean Bennett
Interim COO - NEXTEC
Sean is a UK citizen but has now become a South African resident after having worked in Europe and South Africa for almost thirty years. Sean is a qualified Chartered Accountant in England and Wales.  After qualifying Sean joined UBS in Investment Banking.  During that time Sean was a Managing Director in the UK mid-market team, the recognised number 1 team in the UK.  In addition, he was co-head of the UBS restructuring team. Sean moved to South Africa in 2008 as the joint Head of HSBC Global Banking (Investment and Corporate Banking) for Africa. In 2011 Sean moved back to UBS as CEO of South Africa and Head of Sub-Saharan Africa. In 2015 Sean was appointed as CEO of Kore Potash an Australian listed potash mining company which he restructured, redomiciled, refinanced and relisted in the UK and South Africa. Sean stepped down in 2018 as the business moved towards the construction phase and has been involved in various projects in both South Africa and Europe since including advising clients on financing, M&A and private equity. In October 2019 Sean joined the EOH management team, as interim head of Nextec and a member of the EOH group Exco, with the purpose of assisting the group CEO in turning the business around. In addition, Sean is also responsible for all asset sales across the group.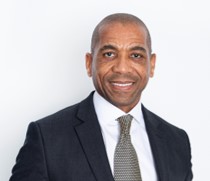 Tsepa Ramoriting
Executive – iOCO Technology
Tsepa is an IT professional with over 25 years of experience in the field of technology and systems. He joined EOH five and half years ago with the primary focus of building the Oracle E-Business Suite Applications business a job he successfully executed for over 15 months before he was asked to take over the leadership of Oracle Services Cluster. Prior to that, Tsepa ran his own business for 11 years providing Oracle applications management and implementation services to private and public sector clients. His vast IT experience includes 6 years with IBM Software Group as sales executive across industries and 5 years with Oracle Corporations in sales leadership, mainly utilities and public sector.