Non-Executive Independent Directors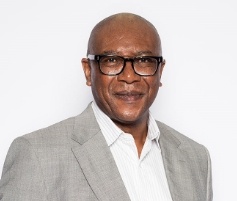 Andrew Mthembu
Chairman
Lead Independent Director. Appointed 06 February 2020.
BSc (Chemistry, Biology), BSc Civil Engineering, MSc Construction Management, Wharton Executive Management Program, Executive Management Programme.
Andrew started his career in the Ministry of Works and Communications, went on to work for Otis Elevators, He later moved on to become Managing Director of Murray & Roberts in their toll roads concession business. He was subsequently appointed as MD of Vodacom SA. Andrew now manages his investment company and consults to various clients on ICT strategies, he also sits on various boards.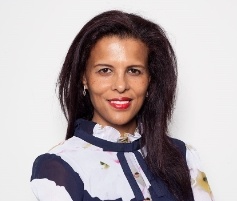 Jesmane Boggenpoel
Independent non-executive director. Appointed 1 July 2018.
B Commerce (Accountancy), B. Accountancy, CA (SA), Masters in Public Administration (Harvard JFK School of Government).
Jesmane has over 16 years' experience mainly in investments and private equity, she has international work and study experience living on three continents (Africa, US and Europe). Jesmane was former Head of Business Engagement Africa, World Economic Forum based in Switzerland. She has served on various boards including Land Bank, Cell C, Senwes and Adcorp. Jesmane is a Young Global Leader of the World Economic Forum and a member of the digital economy working group of BRICs (South African chapter). She is also a founding board member of a women's investment company called African Women Chartered Accountants Investment Holdings. She has authored the published book "My blood divides and unites" focusing on identity and building trust across communities.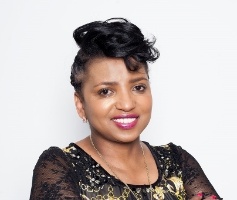 Moretlo Molefi
Non-executive director. Appointed 12 May 2017.
Bachelor of Science (University of Lesotho), MBCHB (MEDUNSA), Telemedicine Diploma (University of Arkansas),
Foreign Telemedicine (TATRC), SMP (Stellenbosch University)
Dr. Lynette Moretlo Molefi is a South African medical doctor, a dynamic and versatile entrepreneur and business executive, with a reputation for exemplary leadership. She has been one of the few pioneers of Telemedicine in South Africa and Africa with representation at various levels of government and nongovernmental organizations. She currently holds Executive positions at Telemedicine Africa (Pty) Ltd and Sunpa Africa (Pty) Ltd. 
Dr. Molefi also serves as a board member of HCI; The International Society for Telemedicine and eHealth; Etv; Business System's Group Africa, and Syntell.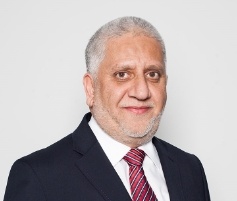 Ismail Mamoojee
Independent non-executive director. Appointed 1 July 2018.
CA(SA), CAIB (SA), Tax Law Cert (SA), B Commerce (Accounting), BCompt (Hons) (Accounting & Auditing).
Ismail has in excess of 20 years' experience in financial services and is passionate about Finance, Internal Controls, Governance, Risk and Compliance.  Currently he works at Liberty, which provides long / short term insurance, asset management, property, direct financial and health services, and since January 2009 he has been the CFO of the Africa Division. Ismail is an entrepreneur by nature and always seeks solutions to enhance operations of the organisation he serves. Ismail has served as a director on a number of the in-country Boards.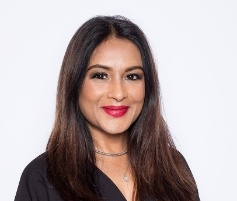 Anushka Bogdanov
Independent non-executive director. Appointed 20 June 2019.
BA (Political Science), Postgraduate Diploma (Financial Management), MBA (International Financial Management), PhD (International Finance), Executive Development Program (Alumni), Managing Risk in Financial Markets, Ethics, Values, Strategy and Innovation, Schulich School of Business, Canada: 2007
Anushka started her career with Absa Corporate and Merchant Bank, thereafter she moved to Fitch Ratings as Senior Director. In 2003, she joined Nedbank and during her time in the banking industry, she was instrumental in improving risk management capabilities, strengthening the use of business performance predictive models and building an impressive analytics team.  Her most recent corporate role was at the DBSA before establishing her own risk management consulting firm. Anushka also lectures to MPhil students and supervises PhD Finance students at Nelson Mandela Metropolitan University.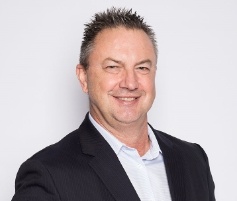 Michael Bosman
Independent non-executive director. Appointed 20 June 2019.
BCom (Hons) LLM Cape Town AMP Harvard CA(SA)
Mike began his career in corporate and project finance before moving into the creative world of advertising and became Group CEO of FCB South Africa and the Africa region. He later served as President and Chief Operating Officer of FCB North America. He headed up FCB's operations in the US and Canada and was based in New York. After he returned to South Africa, he was appointed Group CEO of the large communications group, TBWA\South Africa. He currently serves as the non-executive chairman of Spur Corporation Limited, non-executive chairman of Vinimark Holdings, non-executive director of MTN South Africa and non-executive director of AVI Limited.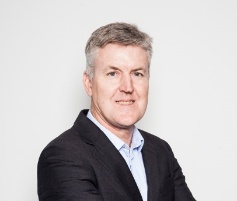 Stephen van Coller
Group Chief Executive Officer. Appointed 1 September 2018.
B.Com.Hons, CA(SA) / ACMA(UK)
Prior to joining the EOH Group, Stephen was with the MTN Group and served as Vice President: Digital Services, Data Analytics and Business Development. He was a member of the MTN Group Executive Committee, Group Transformation Board and the Group Operations Committee.
Stephen has over 20 years' experience within the Banking Sector; at Deutsche Bank South Africa from 1996 -2006, he was Managing Director, Head of Investment Banking, a member of the Executive Committee and a trustee on the foundation;  at Barclays Africa Group from 2006-2016, he was Chief Executive of Corporate and Investment Banking (CIB), a member of the Executive Committee and chaired the Citizenship and Innovation Committees across Africa, a member of the Barclays Plc Global Investment Committee, the Barclays Social Innovation Fund and was Chairman of The Absa Foundation Trust.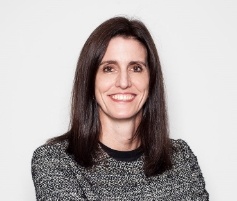 Megan Pydigadu
Chief Financial Director. Appointed 15 January 2019.
BCom, CA(SA)
Megan is qualified as a Chartered Accountant in 1999 and completed her Articles at Deloitte. She stayed on as a manager for a further 2 years. In 2002 she joined De Beers as a Senior Divisional Financial Manager in the head office function. In 2005 she joined Bateman Engineering Group which had recently listing on the AIM exchange in London serving as Group Financial Controller until 2010.   From August 2010 to January 2017 she served as Group CFO at MiX Telematics where she was involved in the successful listing of MiX on the New York Stock Exchange including a $100m capital raise.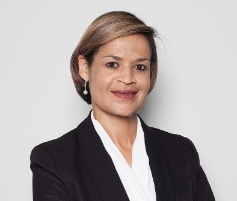 Fatima Newman
Chief Risk Officer. Appointed 1 August 2019.
Bachelor of Laws, Certificate in Compliance Management, Leadership Program – Singularity University(2011), currently doing Honours degree in Criminology
Fatima has a diverse experience across a range of industries including Stockbroking, Asset Management and Private Banking, Financial Services, Government and Parastatals in both front office and infrastructure functions, some of which were Macquarie First South, Absa CIB and the MTN Group prior to going the EOH Group.