OUR JOURNEY TOWARDS THE EOH OF THE FUTURE
Our recent history has been challenging and required swift and decisive action. We acknowledged the need for a fundamental paradigm shift. We resolved to act with courage to clean up the business from a governance and financial perspective in order to build a culture of deeply responsible and ethical EOH citizens.
We launched the EOH Courageous Leadership Series in September 2019 as a platform to share our learnings alongside SA's courageous pioneers who spoke about the critical issues facing our country, social justice, the environmental crisis, the importance of Courageous Leadership, and the reasons why corporates need to stand for something and lead with purpose.
This series is our commitment to this ethos and has kick-started our journey toward a proud and ethical future.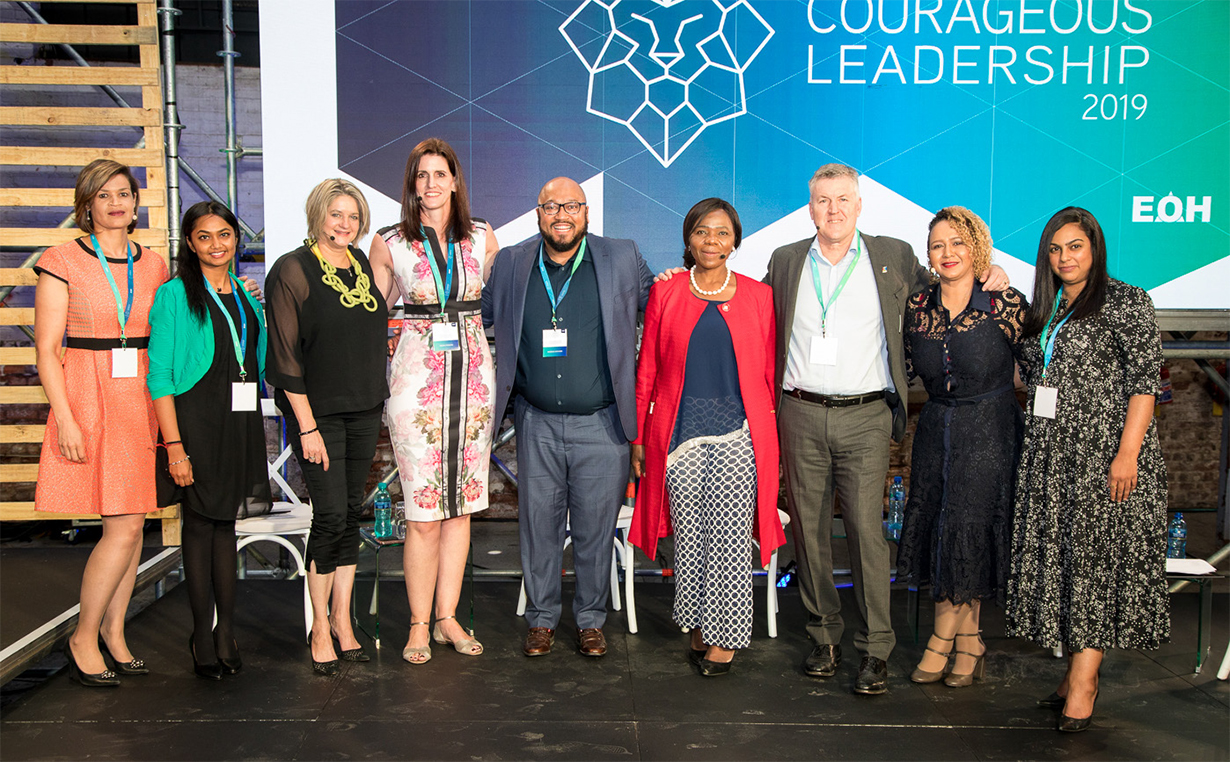 The EOH Courageous Leadership initiative was borne from the need to instil a new and sustainable ethos within EOH. The key tenet of the initiative is about putting courageous principles at the forefront of our decision making. This means taking a stand for what we believe in, doing the right thing even if it comes at a price, failing forward, having the courage to admit our mistakes, and most importantly taking accountability and working as a team to remedy them.
"When adversity is embraced, it can be turned into a stepping stone. At the core of courage is doing the things that you are afraid of. It takes courage to take responsibility." Professor Thuli Madonsela