The Group continues to be an undisputed market leader in its core ICT businesses, which operate principally under the iOCO brand name. The nature of this business is systemic to both the public and private sector and is an integral technology partner for a number of South Africa's leading JSE-listed, blue-chip companies, as well as key metros and government departments.
The Group's c.10 500 employees deliver services to over 2 500 large enterprise customers across all major industries throughout South Africa, Africa, Europe and the Middle East. As a proudly South African business, EOH is committed to sustainable transformation, making a positive, meaningful contribution to society, and is a level 1 Broadbased Black Economic Empowerment ('B-BBEE') contributor.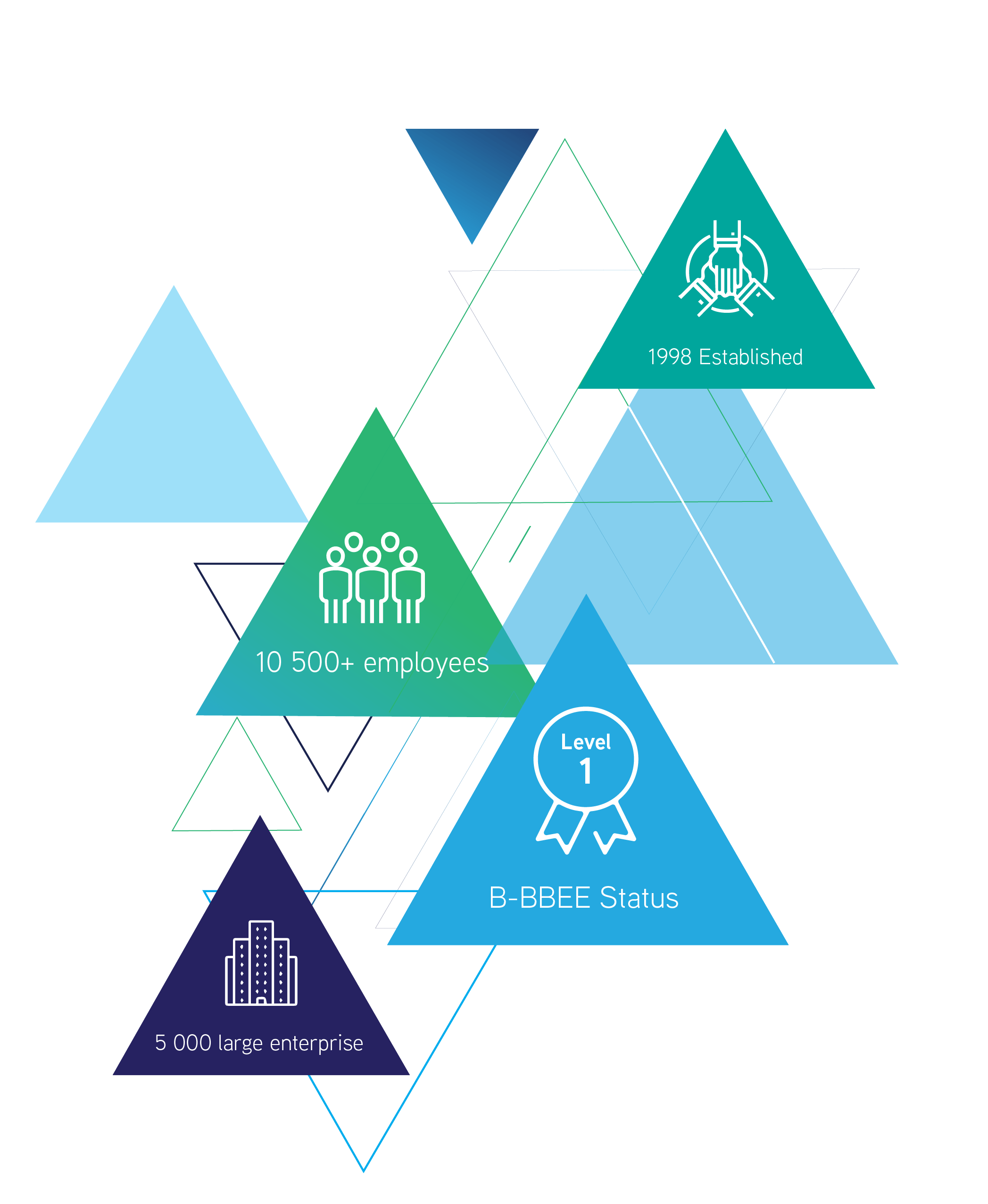 Listed on the JSE in 1998, EOH is active in all 9 South African provinces as well as over 20 markets globally, servicing over 5000 large enterprises.
EOH focuses on industry-specific solutions across all major industries. We have insights into future business trends and drivers, and we have the enabling features needed to support these trends and drivers. This gives us the skills and capacity to deliver end-to-end knowledge services.
We give technology-agnostic business advice and deliver practical, actionable and tangible business and technology knowledge services. The EOH business model embraces consulting, technology, and outsourcing. These services are applied to provide high-value, end-to-end solutions for our clients.
To be an ethical, relevant force for good and to play a positive role in our society, beyond normal business. Our efforts to build a sustainable business untainted by unethical practices, continues. We are building a future-proof EOH to enhance our position as Africa's largest technology company, with ethical and courageous leadership as our core ethos.
Within the three distinct business units we continue to actively strengthen our leadership and governance structures and processes. The EOH-wide whistle-blower app, EXPOSE-it, has been launched to support confidential and anonymous disclosure of any unethical conduct.
A force for good
EOH is a 51% black-owned, B-BBEE Level 1 company committed to job creation, inclusiveness and social equality in the markets we operate. We are passionate about building the EOH of the future with world-class governance and transparent stakeholder engagement, while retaining our entrepreneurial and innovative spirit that is core to our who we are.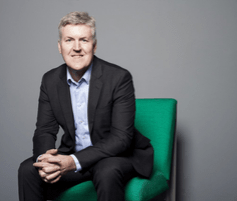 The dawn of a new era for EOH
We are committed to building a sustainable, agile and competitive business. This includes preserving the future of our business, the country and the jobs of the talented people at EOH.
Stephen van Coller, CEO